Sounding Conflict Symposium 2019
The research team is delighted to announce details of our forthcoming Symposium the third annual event in the PaCCS (AHRC) funded interdisciplinary research programme 'Sounding Conflict: From Resistance to Reconciliation' (2017-21).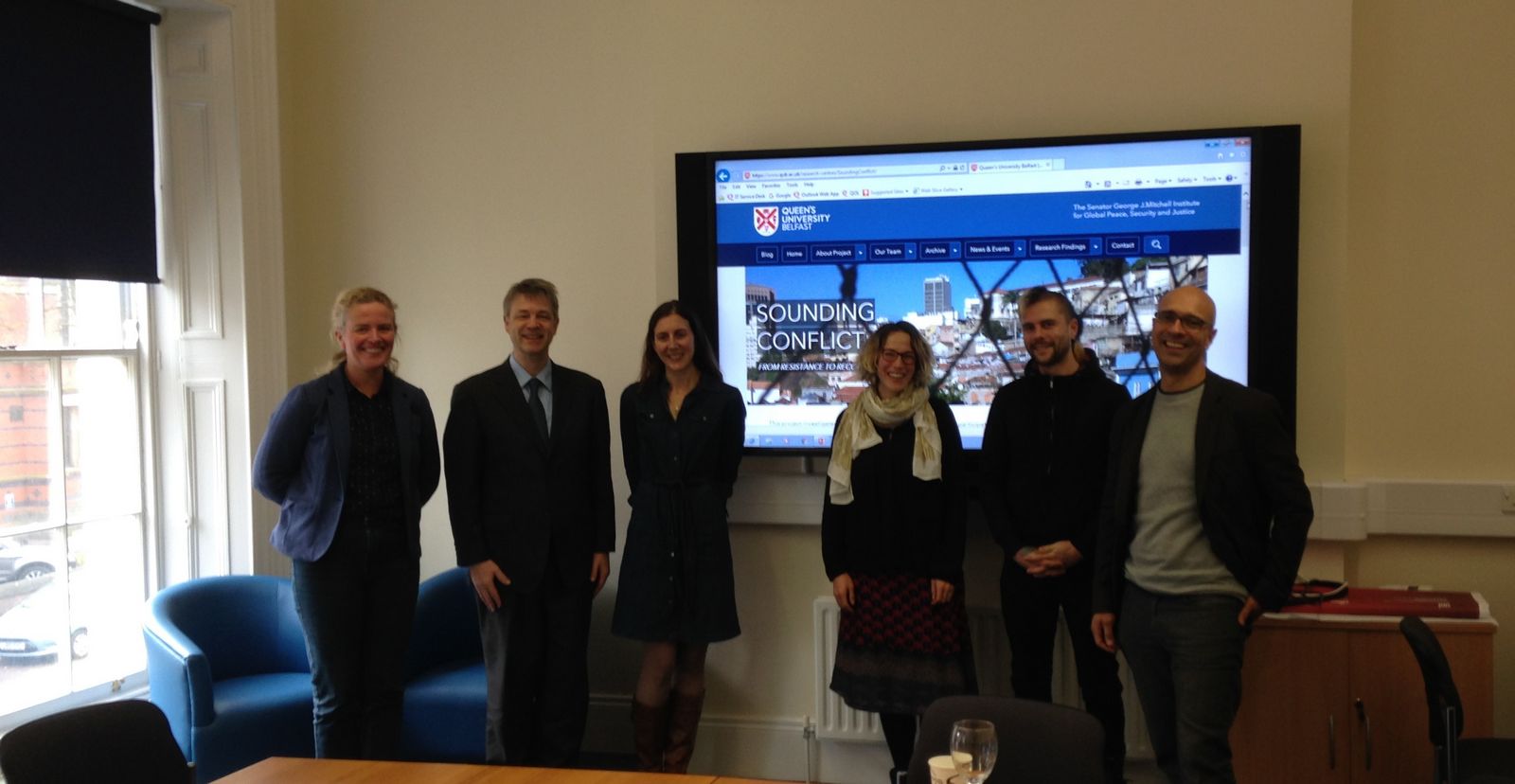 This free two-day event on 28th and 29th November 2019 brings together scholars from sonic arts, anthropology, political science, English and theatre studies. You are warmly invited to join us.
The Symposium will explore how sound, music and storytelling variously inform experiences, memories and narratives of conflict from around the globe and consider how they can be instrumental in promoting and sustaining pathways to peace.
We will examine how sonic environments, music-making and theatrical practices are reshaping embodied effects of violence and promoting healing and social change. The symposium will explore diverse sonic processes in conflict and post-conflict contexts and consider the challenges they present for academics and practitioners, as they each seek to influence conflict transformation in their respective practices.
To book tickets for this free event please visit the following pages - you will need to register separately on Eventbrite for each day of the symposium: Thursday 28th November and Friday 29th November.
The programme for Day One - Thursday, 28th November 2019 will include:
A keynote address by Dr Olivier Urbain (Director of the Min-On Music Research Institute)
Project presentations by the 'Sounding Conflict: from Resistance to Reconciliation' Research team
A screening of 'Together in Pieces' introduced by Eileen Walsh and David Dryden followed by Q&A's.
The programme for Day Two - Friday, 29th November will include:
Symposium Timetable  Campus Map Programme Brochure
We look forward to welcoming you.